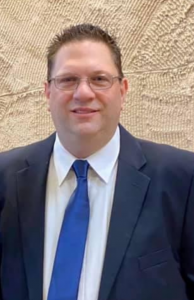 To all of our valued business partners, clients, and friends:
I write this announcement sad and heartbroken. On December 13th, the DishOut family suffered a terrible loss. Our co-founder, my business partner, but most importantly one of my closest friends, Brett Silberman, suddenly passed away.
Brett's family was everything to him and he was to them.  First and most importantly, he was an absolutely amazing husband and father. He cherished his wife and children who were the joys of his life. Those of you that were lucky enough to work with Brett know he cared not only about the products and projects he was working on, but he also cared about you.
DishOut was part of Brett's DNA and his heart and soul were poured into it every day. Brett's passion, dedication, vision, and love for the company, our team, our partners and clients will be sorely missed. While it is impossible to ever replace Brett, he helped build an amazing foundation with an extremely loyal and hardworking team that is always committed to ensuring the success of our partners and customers.
Over the course of his professional career, Brett dreamed up and developed many of the products in our industry. Honoring Brett's vision and legacy will be our company's mission moving forward. Thank you all for your thoughts and prayers as we mourn the loss of our dear friend. If you would like to share any thoughts, memories or condolences please email rememberingbrett@getdishout.com.  Our words in due time will be of great comfort for his loved ones.
So many of you have already reached out and offered your unwavering support.   On behalf of Brett's family and the DishOut family, thank you so very much.  Due to the current circumstances Brett's family had a small private service. They kindly request in lieu of flowers any donations be made to East Meadow School District Scholarship Fund in Brett's name. Donations can be mailed to Alisa Baroukh, 509 Glenwood Lane, East Meadow, NY 11554 check payable to East Meadow School District.
Respectfully,
Rory Hersch